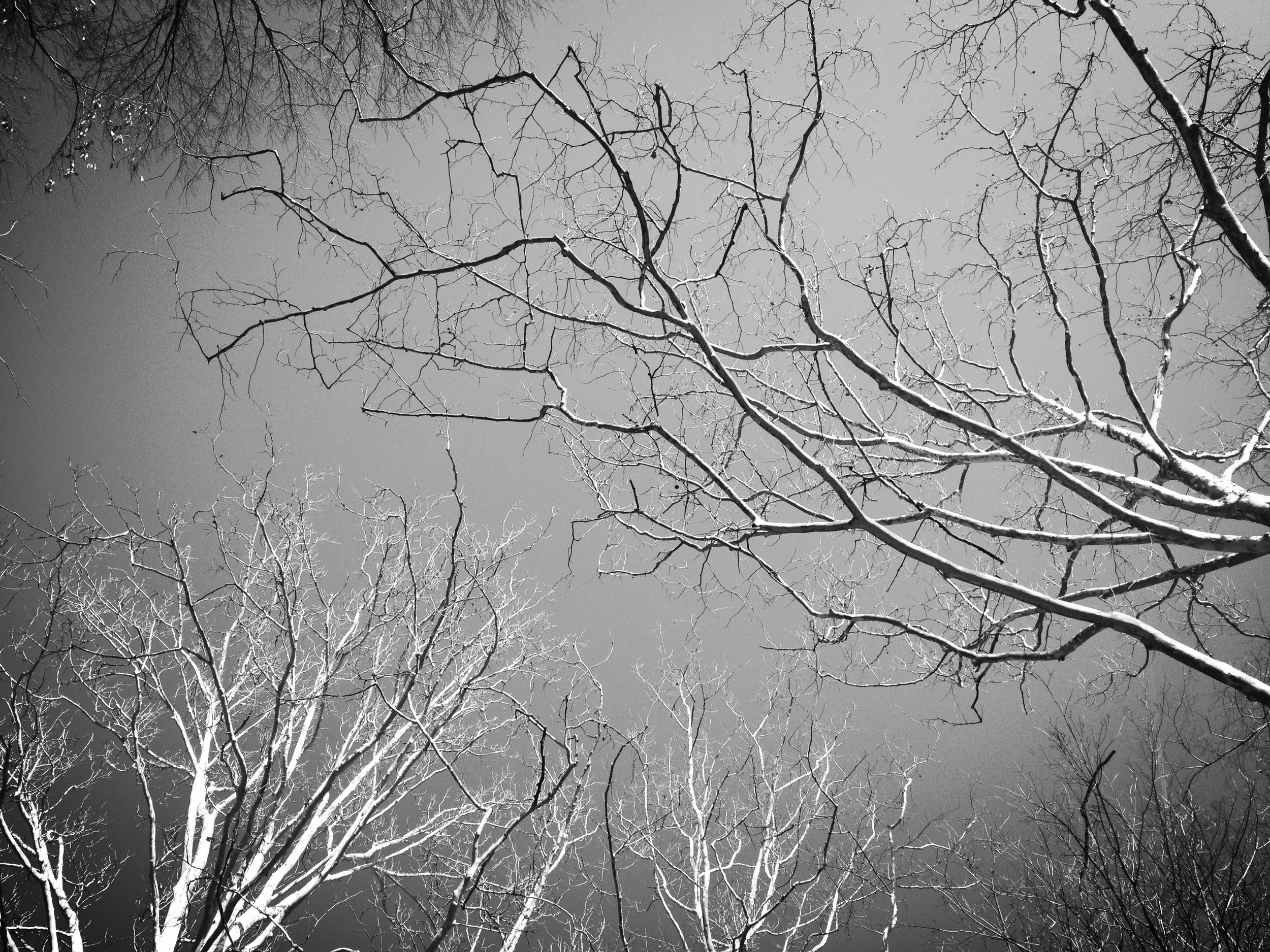 Professors. Teachers. Learners.
Behind you is an amazing team of professors who have studied and taught at some of the nations best colleges, including Harvard, Yale, Duke, Princeton, and Notre Dame. We are proud that many of our tutors have excelled at the nation's most competitive universities, and gone on to do even more impressive things such as: Teach for America, publish novels and poetry, sing opera, write children's books, and win prestigious fellowships. If you are interested in becoming a tutor, please apply.
Matthew Holbreich, Ph.D.
Matthew is a Resident Scholar at Yeshiva University, as well as a Jacobson Scholar at NYU School of Law. He has taught or lectured at Yale, Duke, University of Notre Dame, American University, and University of Mississippi (Ole Miss). He has published articles on Lincoln, Judaism, and education. Passionate about languages, Matthew speaks French, German, Spanish, and reads Ancient Greek.
Fabrice Paradis Beland
After completing a multiple year stint during his graduate work at Princeton University, Fabrice taught political philosophy at Villanova. He has studied with world famous professors of philosophy in Paris, France and Munich, Germany. A proud fan of Canadian hockey, he also is working on promoting the Canadian Football League.
Philadelphia and Washington D.C. Coordinator
Adriana Alter
After graduated from Barnard College, Columbia University, with a degree in Medieval and Renaissance studies. She is currently pursuing her passion for Shakespeare while pursuing a masters at the Globe Theater in London. She is a writer, and aspires to direct Shakespeare.
Marguerita
A graduate of Columbia University and the University of London, Marguerita is a New York based private tutor, who provides academic tutoring and preparation for standardized tests to high school and middle school students from private and public schools. She has over ten years tutoring experience, including with some of the world's most elite clientele.
Head of Test Prep and Tutor Training
Adina
Adina is a graduate of Barnard College, Columbia University. After majoring in English, Adina spent two years teaching for Teach for America in Maryland. There she founded a tutoring program and also led her Memoir club students to perform at a regional Teach for America event. She is currently working towards a masters in English at NYU.
Chair of New York City Outreach
Jeff
Bringing enthusiasm and positivity to his teaching style, Jeff hopes to inspire students to take learning into their own hands and to strive for excellence. Jeff graduated cum laude from Cornell University, where he studied Environmental Science, Economics, and Spanish. Throughout college, he gained teaching and mentoring experience from his environmental education work at non-profit organizations. He also received training in science education through a 'Naturalist Outreach' course he took, which included teaching at local public schools.
Liv
Liv, a student at Columbia University, is an avid writer and reader. She has worked at Gotham Writers' Workshop, City Lit Press, and The Baltimore Review, and she studies creative writing and sustainable development. Her writing has appeared in PANK, 100 Word Story, Saudade Poetry, Sentence: the Journal of Prose Poetics, and The Poydras Review, among others. In addition to writing she studies environmental science.
Shayna
Shayna is a recent graduate of the University of Pennsylvania, where she graduated with honors in Biological Basis of Behavior. After earning an astonishingly good MCAT score, she decided to work as a Clinical Research Assistant at Columbia University Medical Center. She plans eventually to attend medical school and become a doctor. Shayna has extensive teaching experience tutoring middle school and high school students in all subjects, including writing, math, science (biology and chemistry) as well as the SAT.
Rafi
Rafi is an energetic teacher, who loves teaching in challenging environments, with even more challenging students. He taught middle school and high school English over the past two years in a 6-12 school in Brooklyn, serving as the English department's Lead Teacher this past school year through Teach for America. He simultaneously earned his Master's in Education from Hunter College, and also coordinated youth programs for Congregation Shearith Israel on weekends. Before Teach for America, Rafi was an undergraduate at Yeshiva College, where he majored in Ancient History and minored English.
Scott
Scott is beginning his first year as a medical student at Icahn School of Medicine at Mount Sinai. Originally from the New York metropolitan area, Scott has spent the last 5 years in Philadelphia, where he studied business at the University of Pennsylvania and completed a post-baccalaureate pre-med certificate at BrynMawr College. Previously a Teaching Assistant as well as a biology and organic chemistry tutor, Scott has a great deal of experience working with college students and post-grads. He specializes in MCAT preparation, medical school admissions advising, and pre-med sciences. When he is not studying physiology, Scott enjoys hiking, biking, watching Woody Allen movies, and wandering the streets of New York
Lizzie
Lizzie teaches 3rd grade in a charter school in Bushwick. After three years of teaching, the first two spent with Teach For America in a public school in Kansas City, Lizzie believes that teaching is the most rewarding job...ever. Her favorite part of the school day? When a student has that "lightbulb--aha!" moment, ok, and lunch too. She holds a B.A. in Psychology from Syracuse University and a M.Ed. in Elementary Education and Curriculum Design from the University of Missouri. She looks forward to working with you and your child to develop a customized academic plan, tailored to meet your child's learning style. Whether the goal is develop confidence in math, connect reading to writing, or strengthen test-taking skills. Lizzie makes learning fun and intuitive!

Fleur
Raised in Hong Kong and London, Fleur Barron is an accomplished opera singer and tutor. A graduate of the Spence School in Manhattan, Fleur is well versed in the private school, academic curriculum. She received a B.A. in Comparative Literature with highest honors from Columbia University and subsequently pursued a Masters degree in Opera at the Manhattan School of Music. Fleur has ten years of experience tutoring a range of subjects in the humanities, languages, math through Algebra II, and test prep.
.
Sergey
Sergey is a renaissance man with over eight years of teaching and tutoring experience. From St. Petersburg, Russia, Sergey has won prestigious international computer programming awards, including the ACM International Collegiate Programming Contest, the largest, oldest, and most prestigious programming competition in the world. He holds a Ph.D. in mathematics from Penn State University. He has worked at Microsoft, Credit Suisse, and Adobe. Sergey has also taught dance!
Andrew
Since first teaching Latin in tenth grade, Andrew Ward has worked for both national and local tutoring companies. He has helped students in Maryland, Virginia, and Washington D.C. improve their SAT and ACT scores — and their grades in calculus, English, government, and other subjects. Andrew attended the University of Maryland on a full academic scholarship. He graduated with honors and Phi Beta Kappa, earning degrees in mathematics, physics, and English. With a 99.6th percentile LSAT score, he is now a third-year law student at NYU. Beginning in August 2014, Andrew will clerk for the Eighth Circuit Court of Appeals.
Jess
Jess is a speech language pathologist who received her Master's Degree at Hunter College in NYC and her Bachelor's Degree at George Washington University in D.C. She currently works full time as a speech-language pathologist at a K-5 charter school in NYC and sees clients privately after school. Jessica enjoys working individually with children where sessions can be targeted to the child's specific needs. Particularly, she loves seeing a child's confidence and eagerness to learn increase when they finally understand a certain task or reach a goal.
Her interests include test prep (ctp-4, erb, isee, g&t), auditory processing, literacy, school age language, social skills, and articulation/phonology. When she is not working, she enjoys traveling as much as she can, trying new foods, tennis/ping pong, dancing, and learning to speak better Russian.
Militza
Militza graduated cum laude in Linguistics from the University of California - Santa Cruz in 2012. During her third year of undergrad, she spent nine months studying abroad at the University of Barcelona in Spain and teaching English to students of all ages and proficiency levels. She is now a second-year Master's student in Applied Linguistics at Columbia University's School of Education (Teachers College). Her research interests include second language acquisition, pragmatics, technology mediated language learning, and testing & assessment. Militza also specializes in general English and Spanish tutoring. Immigrant and international students may benefit from her TOEFL prep tutoring as well as conversational English classes.
Omar
Omar is a history tutor who recently joined the Endeavor team after returning from Pakistan, where he conducted research for his doctoral dissertation. What he enjoys most about tutoring is seeing his students become excited about a narrative of the past and discover how it informs what is happening in our world today. He holds a B.A. from Columbia University (Columbia College) and has worked as a teacher and a tutor for the past several years. He is currently a Ph.D. Candidate in History at Columbia University, specializing in the history of modern South Asia.
Mark
Mark enjoys tutoring two notoriously hard subjects: Math and Physics. For the past five years, he has successfully helped students surpass their personal goals and achieve an appreciation for the subject they're studying. Mark believes that a tutor should not only serve as an effective guide through course material, but should enliven a subject so that the student feels compelled to master the material. To this end, Mark provides real-life examples and content that appeal to the interest of the student.
Mark earned a bachelor's degree in Honors Physics with a minor in Mathematics at Purdue University. He is currently a third-year Ph.D. Candidate in Physics at NYU where he teaches undergraduate physics courses and is an active member of the Center for Soft Matter Research. Outside of teaching and researching, Mark enjoys long-distance running, movie-watching, and playing guitar.
Josh
Josh is an Emmy and Webby award-winning producer with expertise in writing, video production, and social media. He has written, produced and directed over 300 hours of programming for networks including NBC, The Food Network, History Channel, A&E and MTV. Josh holds an M.S. in Journalism from Columbia University and a B.A. in English from Cornell.
Ben
Ben holds Adjunct Professor positions at Yeshiva University and the City University of New York as he finishes his Ph.D. in Economics from the CUNY Graduate Center. He has a Masters degree in Risk Management from Queens College and consults in a hedge fund in Midtown. His teaching experience includes 24 classes, focused in economics and statistics.
Fan
Fan Yang graduated from New York University with an M.A. degree in Childhood Education and Special Education. For the past two years, she has been a Guest Lecturer in the department of Teaching and Learning at NYU Steinhardt School of Culture, teaching NYU graduate students Traditional Chinese Painting technique. She has taught Mandarin to children ages four and up for multiple years. Fan is an avid painter and photographer.
Kristi Johnston
Kristi graduated with her M.A. from Villanova University in Modern European History, specializing in 17th-18th century French history. For the past four years she has served as a Professor of History at Chestnut Hill College in Philadelphia, PA. She also has conducted research for Independence Hall & Eastern State Penitentiary, provided tours of historic house museums in Germantown, PA and edited Holocaust testimonies as a volunteer archivist. Kristi also studied in Florence and Paris and frequently travels to Europe for pleasure.
Kai Zou
Kai hails from Beijing, China. Before coming to Washington DC., he studied math and physics at Tsinghua University. Here, Kai received his Master's degree in Mathematics and Statistics from Georgetown University. Kai has been a tutor and teaching assistant for various courses including algebra, and single and multi-variable calculus for two years. Kai is also qualified for providing GRE help (Math/Verbal: 800/740, both 99th-percentile). Currently, he's a research assistant for Georgetown's medical center conducting time series models for infectious diseases.
Yayun Xie
Yayun graduated from Master program of Georgetown University majoring Mathematics and Statistics. She likes to help students improve their mathematics grades and already has a rich experience in tutorial. Here are the subjects for which she would like to tutor: Calculas I and II, Multivariable Calculas, Mathematical Analysis, Real/Complex Analysis, Linear Algebra, Linear Regression, Abstract Algebra, Probability/Statistics, GRE SUB IN MATH, ODE/PDE and any other HS maths.
Naomi
After graduating from the University of Pennsylvania with honors in 2011 with a degree in English and Near Eastern Languages and Religion, Naomi worked in the publishing world for two years at Palgrave Macmillan. She has also worked for the Philadelphia Inquirer and Time out New York. Passionate about the role of education in the inner city, Naomi tutored West Philadelphia elementary and middle school children in math and reading. Naomi is currently a post-baccalaureate student in Psychology at Hunter College, she plans to pursue a doctorate. She also paints and is a marathoner.
Malya
Malya holds a BA in English and creative writing from Barnard College, Columbia University. After graduating in 2010, Malya taught English as a second language in a bilingual public school just outside of Madrid, Spain. Fluent in Spanish, Malya believes that there is nothing more fun than learning a new language and discovering a new culture!
Scott
Scott is a graduate student at Columbia pursuing a Masters of Science in Bioethics, while applying to medical school. A California native, he earned his BA at Stanford University in Psychology with a minor in Sociology. An accomplished distance swimmer, Scott swam for 4 years at Stanford and competed in the 2008 U.S. Olympic Team Trials in the 1500 meter freestyle.